Monkey Words - Level 3 Dolch Sight Word Game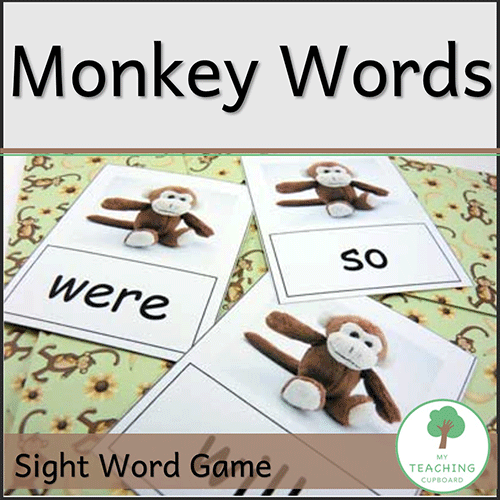 Monkey Words - Level 3 Dolch Sight Word Game
Dolch Sight words - Level 3
This is an original and fun sight word game lovingly designed for use in your classroom or home. Simply print, trim and laminate. It has been tried and tested ... this Monkey Words Game is sure to be a favourite.
Aim of the Game: to reinforce the third set of 20 Dolch Sight Words : do, can, could, when, did, what, so, see, not, were, get, them, line, one, this, my, would, me, will, yes
Age Group: children 4-8 years old. Beginner Readers. Ideal for a small group activity.
Game Contents:
40 sight word cards

5 "banana" cards

6 "jungle" cards

easy-to-follow instructions

a matching background paper image to print on the back of the cards

complete instructions and hints to make the game.
The printed sight word cards will measure 8x6.5cm.
Other games covering the other 3 levels of sight words are also available.