A Parent Guide to Helping Your Child Become a Reader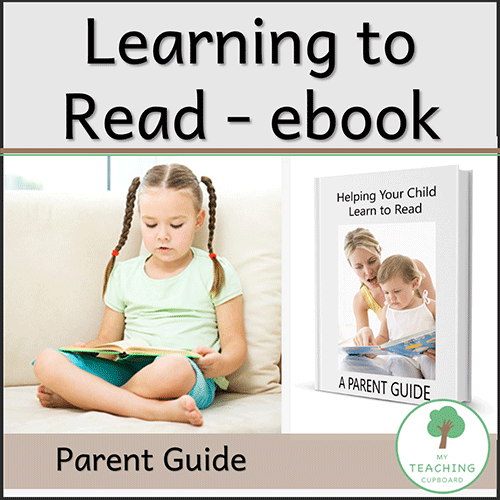 A Parent Guide to Helping Your Child Become a Reader
Helping your child become a reader is an adventure you will not want to miss. The benefits to your child are immeasurable, and in the process you will find your world becoming richer as well.
This Parent's Guide to Helping Your Child Learn to Read is a 50 page ebook delivered to you as a .pdf file. This book will give you a short rundown on the facts related to helping young children learning to read, but the biggest part of the book is made up of simple, fun activities for you and your child to do together. Your child may even beg you to do them.
The information and activities are designed specifically for children aged from infancy through to 10 years. There is however, a brief section for parents of older children on how to help them continue to grow as readers. At the end of the book is a resource section.
As you make reading with your child a treasured part of your lives, this section will help you to find new ideas and lists a variety of books you both might like. When parents help their children learn to read, they help open the door to a new world. As a parent, you can begin an endless learning chain: You read to your children, they develop a love of stories and poems; they want to read on their own, they practice reading, and finally they read for their own information or pleasure. They become readers, and their world is forever expanded and enriched.
This book focuses primarily on what you can do to help children up to 10 years of age. During these early years you can lay the foundation for your child to become a lifelong reader.
As a teacher, I have used this book as a resource for my parents. I have found that the parents of children in my class are always keen to help their children succeed at school. Learning to read is one of the most valued skills a parent wishes for their child and I have found this book a wonderful resource for them.