Primary Colours Alphabet, Number & Punctuation Clipart
00069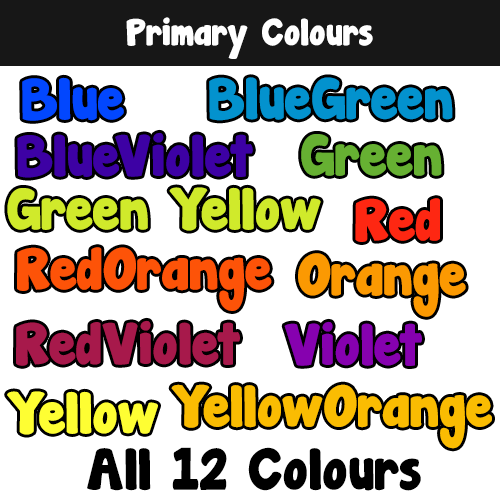 This is a GREAT VALUE BUNDLE. It contains 12 full sets of upper case, lower case, numbers and punctuation symbols.
Each letter, number, and symbol is provided as a separate clip art image.
Please Note: This is NOT a font. Each letter is a single PNG file.

These alphabet and number sets contain the following commercial use graphics:
- Upper and lower case letters, A - Z
- Numbers 0 - 9
- Punctuation and symbols as shown in the preview image.
All of the above are provided as a full set in each of 12 colours. Blue, Blue Green, Blue Violet, Green, Green Yellow, Orange, Red, Red Orange, Red Violet, Violet, Yellow, and Yellow Orange.
Each alphabet letter and number is an individual image. (It is not a font.) All the symbols shown in the preview image are included in each of the 12 colour sets.
These alphabet graphics are provided in PNG file format, giving you the convenience of transparent backgrounds.
These images are high quality graphics at 300 dpi.
You may use these images for commercial use.